09/26/2022 09:00 PM Central
Swati Prakash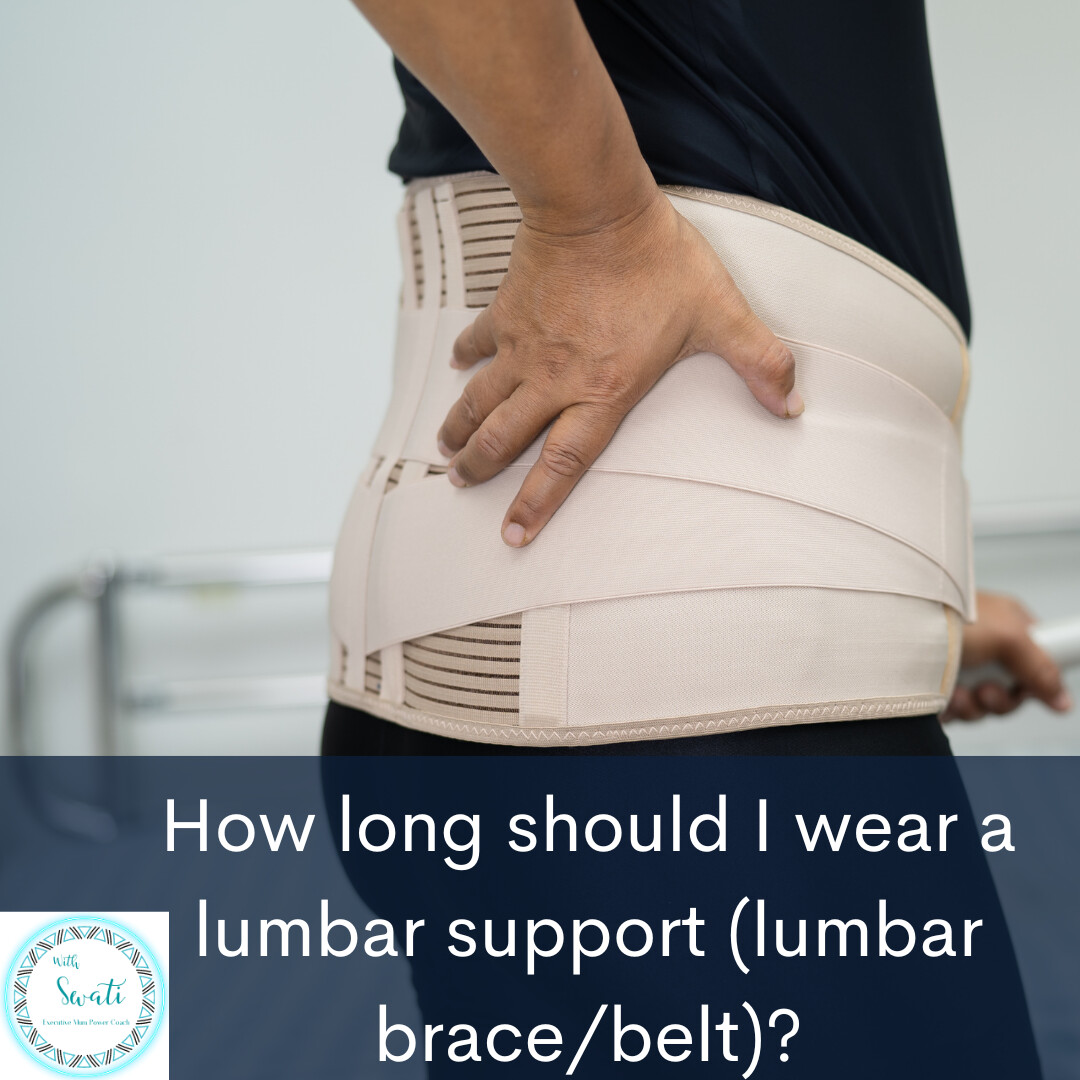 If you have had back pain at any point in your life, you might be familiar with a lumbar brace or belt. It is a stretchable belt with metal stirrups on either side of the spine. This is tied on the lower back, below the rib cage and can be very effective in pain relief, especially during the acute stages of pain. In this blog we will look at why lumbar braces are important yet why they need to be weaned off when the time is right to do so.
During acute pain, the back muscles tend to go into a spam, trying to hold the area stable and to avoid movement to aid recovery. But this muscle spasm itself can be detrimental as it causes more pain. A lumbar belt steps in and aids the muscles to do their function so the muscles can gradually relax and healing can take place. In case of a chronic injury a lumbar belt can again help by supporting the muscles that have been weakened by the injury or disc issue, much like a scaffolding to a building.
However many people wear a lumbar belt just because they are afraid that their back pain my recur. This can cause the muscles around the lumbar spine to weaken and become habituated or dependent on the belt for support at all times. An easy way to break out of this habit is to do strengthening exercises for the back and core muscles, so that they can support your spine and maintain a good posture. This can be done in conjunction with gradually weaning off the belt.
On the other hand, always keep the belt handy if you're travelling or if you know you're going to be in a situation where you might be in a relatively static posture, such as an office meeting or a conference.
So in summary, don't use your lumbar belt as a crutch. Use it as an adjunct to the healing. The same principle applies to those cervical or neck collars as well as ankle or elbow braces. If you are in doubt you can consult your healthcare professional and they can advise you on weaning off the brace or belt.
Now if you want to learn how to manage your
spinal (back & neck)
pain
join my free community here.
If you like this blog and want to be notified about new blogs as soon as they are published, subscribe to my mailing list below.