11/11/2022 09:00 AM Central
Swati Prakash
back pain, elbow pain, Foot, hand pain, hip pain, Lower limb conditions, neck pain, Nerve pain, repetitive strain injury, sciatica, Shoulder, Spine, tennis elbow, Upper Limb conditions, wrist pain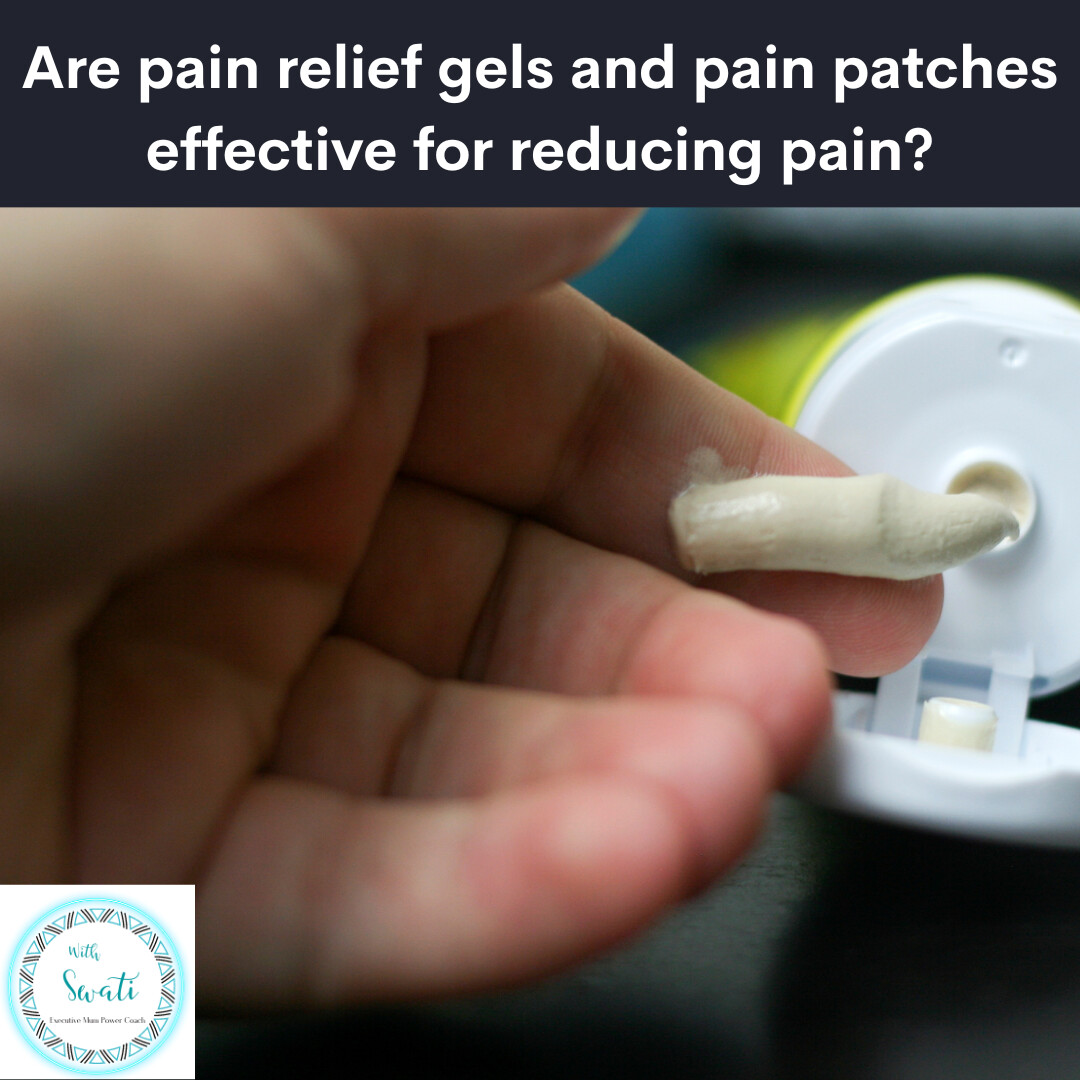 It is common for mums to develop back pain when they miss out on their exercises due to lack of time or when they are busy driving long distance to and from kids classes and school or sitting in meeting for long hours at work. Most of us have been in similar situation where we have reached out for a pain relief gel or pain patch to ease the aches and pains. But do these pain relief gels and pain patches actually work? In this blog we will discuss how and when these gels and patches work on our pain.
The main ingredients in pain relief gels and patches is menthol or eucalyptus oil or capsaicin
or camphor. All of these can produce heat
in the area. So when you apply it to the skin, it works as a heat pack and helps to release the muscle spasm thus leading to pain relief. Some gels and patches also produce a cooling sensation, similar to a cold pack that helps to ease the inflammation in the area.
There are a few factors that determine the effectiveness of these gels and patches. If you are applying the gel on a superficial area such as the jaw joint or the elbow the ingredient of the gel or patch can reach the target area more effectively than if you are applying them over the buttock area which has a thick layer of muscles. Other factors such as concentration of the active ingredient in the gel or patch and how well they are absorbed into the skin should also be considered.
If you are looking for short term pain relief, pain gel and patches are quite useful. However they don't work very well for long term relief. Say if you have woken up with back pain and cant even
get out of bed. You apply the gel or pain patch and this takes the edge off the pain, giving you some degree of pain relief. These work very well for the muscle soreness that you may feel after a deep muscle release with your physical therapist or an adjustment with your chiropractor or a gym workout or a run.
But if you are
looking for long term pain relief in conditions such as arthritis or disc issues or joint pain the gel or patch is only a stop gap arrangement and does not cure any problem. They can be used but are not very effective for pain relief.
Please note that this blog refer to the pain gels and patches that are available over the counter and not to the ones with medication, that have been prescribed by your doctor.
If you want to learn
more about easy ways to
manage your spinal (neck & back) and joint pain,
join my free community where we discuss this and similar topics in a judgement free friendly group.
If you like this blog and want to be notified about new blogs as soon as they are published, subscribe to my mailing list below.