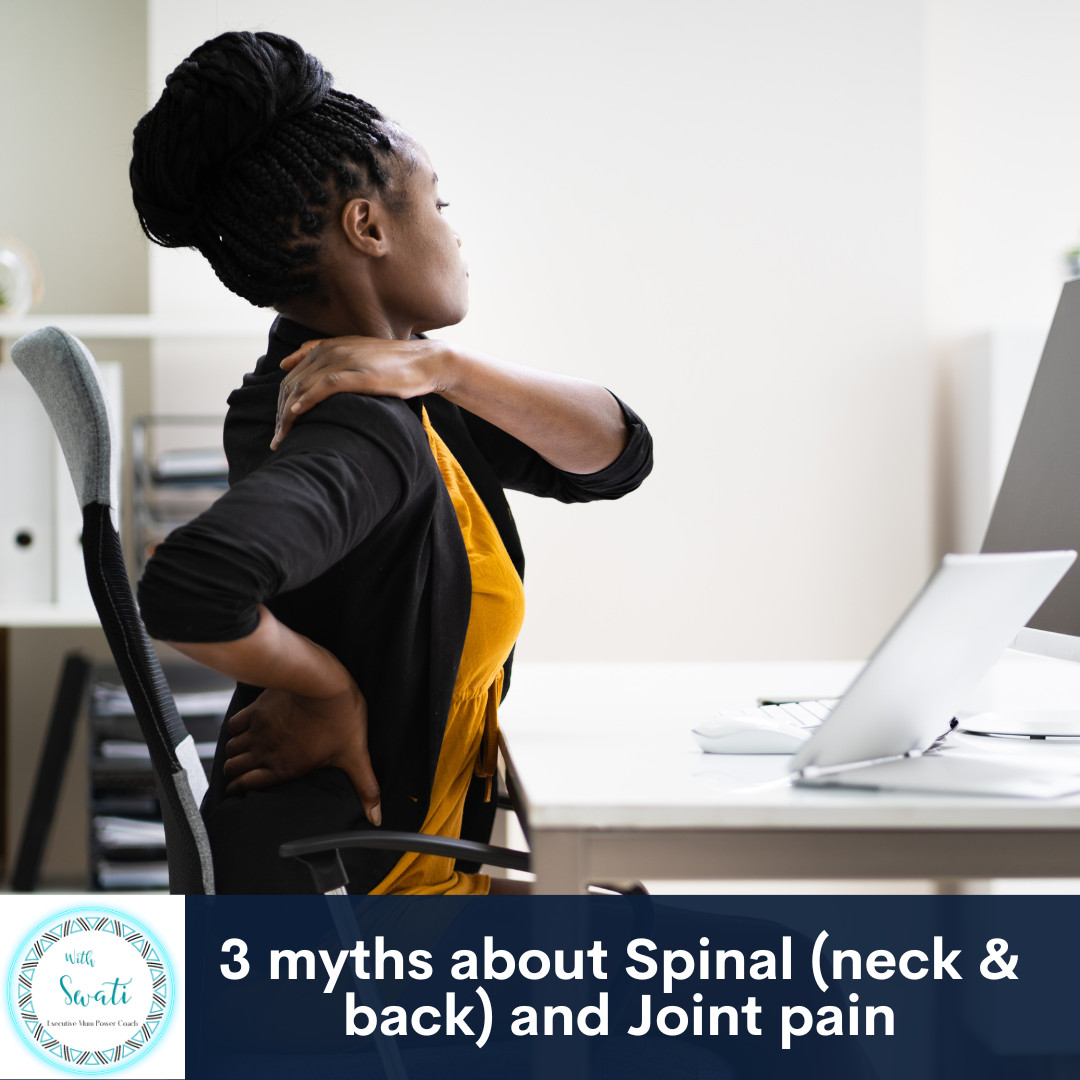 If you suffer from spinal (neck & back) and joint pain you might have heard people say that this is a normal part of the ageing process but have you ever wondered how some people can stay fit and healthy even as they age? Have you seen 90 year olds doing inversion exercises with the ease of a little child? How are their bodies any different from ours?
In this blog, lets discuss three common myths about spinal (neck & back) and joint pain, along with a simple solution that actually works.
Myth #1
Spinal (neck & back) and Joint pain
is a normal part of your ageing process. It will happen with age and you have to live with it.
Any machine that is constantly used will show signs of wear and tear. But if the machine is well serviced and used carefully it can last longer and signs of wear and tear can be delayed. Same applies to our body. The process of wear and tear is called
degeneration
(more advanced version is known as
arthritis
). While it is true that it is not possible to reverse the ageing process a 100%, it is possible to slow it down if it has already set in or to delay the onset of it has not started yet.
I had the same problem with my knee meniscus and I have been able to reduce the pain substantially. While I was only able to do a quarter squat now I am able to do a full deep seated squat and hold it there without any pain. This is possible as I was able to bring down the inflammation in my knees with the
11 day jumpstart
. Many others have had similar results with their joint and spine pain with this program (see testimonial
HERE
).
Myth #2
Learn
to live with the pain.
Though we all need to have coping skills to manage our pain but you don't have to accept this pain as your reality. There
are solutions despite what everyone has been telling you. As with the degeneration, you might not be 100% pain free, but ask someone with chronic pain what a 50 or 20% reduction in pain or one day with minimal pain feels like!
One of the testimonials program (see testimonial
HERE
) is from a lady who rides horses. She had pain and swelling in her knuckles and after doing the 11 days jumpstart she can put on her wedding ring once again after years as her inflammation has reduced along with her knuckle pain and swelling.
Myth #3
When you have a chronic condition you need to take medication for life.
You might have been told that you need to take medication for life if you have nerve pain, diabetes or high cholesterol or any chronic disease.
Doctors prescribe medicines based on your lab results. Example: for diabetes it's the A1C numbers (the
parameter that decides the status of your diabetes). People on the jumpstart have been able to lower their A1C numbers and doctors have lowered their medication as they don't need a higher dose anymore.
Another lady who had rheumatoid
arthritis for 25 years, felt like her elbow was on fire because of the inflammation. She could hardly sleep due to the burning and pain. She has managed to bring down the inflammation and is getting solid sleep at night. (see testimonial for RA and diabetes
HERE
)
When you make a New
Year's resolution, you stick to it the whole of January that's 30 days. This is just 11 days! We can do anything for 11 days!
If you have ever been told these scary myths, remember there is a way out. Get in touch with me or click HERE for more details on the
11 days Jumpstart.
It not rocket science! It's a combination of eating better, exercising within your pain limits, an amazing anti-inflammatory antioxidant juice (all natural) and a free coaching program that comes with a great support group!
If you like this blog and want to be notified about new blogs as soon as they are published, subscribe to my mailing list below.