02/07/2023 09:00 AM Central
Swati Prakash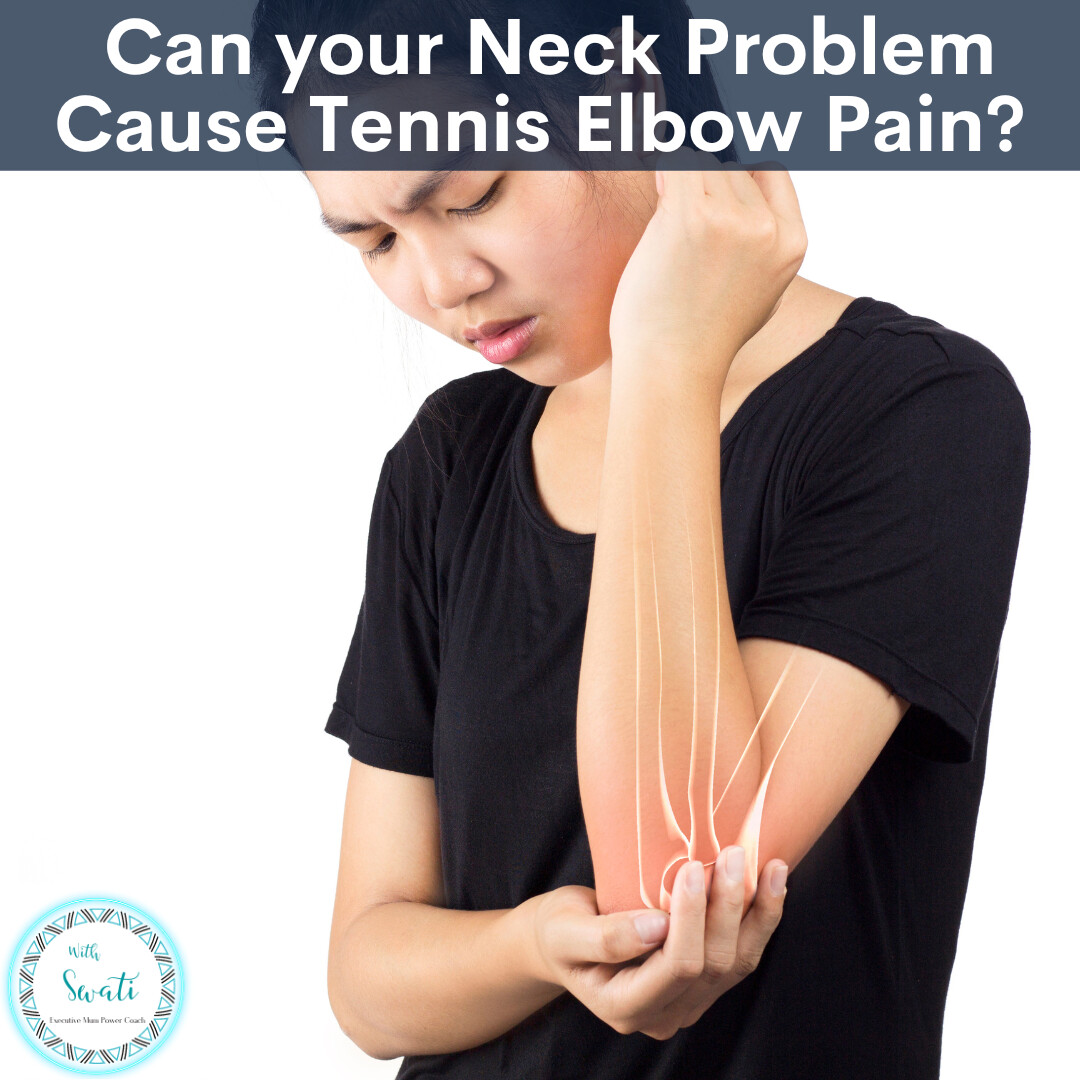 Have you had a long standing tennis elbow pain and also suffer from neck pain? It is possible that your cervical (neck) problem is mimicking your elbow pain.
In this blog we will discuss the corelation between neck pain and tennis elbow pain and how to differentiate if your
tennis elbow pain
is localised to the elbow or being caused by your
neck pain
or whether your tennis elbow and neck pain co-exist. For these three scenarios,
tennis elbow refers to pain on the outer part of the elbow which can radiate down into the forearm and fingers or
up into the arm
. And neck problems can range from pain in the pain to disc herniation to
cervical headaches
, etc.
Lets consider the first scenario: Your pain is around your elbow and forearm. It can radiate up to the arm or down to the hands and fingers. But you do
not suffer from neck pain or any problems with the cervical spine. Any activities or
postures
that aggravate your neck pain do not affect the elbow pain. Wearing a
cervical collar
does not reduce your elbow pain.
In this case the neck is not likely to be a cause of your tennis elbow pain.
Coming to the third scenario: You have neck pain and a tennis elbow pain. But any changes in the neck (that were described in scenario two) does not affect the elbow pain and vice versa. Then it is possible that your neck and elbow pains are independent of each other.
If you suffer from tennis elbow and you are looking for some simple solutions to manage this pain I have done a free training in my
community
on "Simple Solutions to Manage Your Tennis Elbow
".
If you like this blog and want to be notified about new blogs as soon as they are published, subscribe to my mailing list below.